One of my favorite holiday party traditions is the white elephant gift exchange.  (Some people call this a Yankee Swap.)
According to Wikipedia, the term white elephant refers to an extravagant but burdensome gift that cannot be easily disposed of, and comes from a legend of the King of Siam gifting rare albino elephants to courtiers who had displeased him so that they might be ruined by the animals' upkeep costs.
These days, a white elephant gift exchange is a bit different.
If you don't know what a white elephant gift exchange is, let me enlighten you.  Basically, everyone brings a ridiculous gift and then people take turns unwrapping them.  If the person likes the gift, they keep it.  Otherwise, they can steal a gift.  Usually, people allow two or three steals until a gift is "safe" and no one else can steal it.
The whole point is to laugh and to see what your friends or family or co-workers are willing to get stuck with.
Some White Elephant Gift Ideas
I used to have a hard time finding gifts for the white elephant party my office throws every year. But, thanks to the internet and Amazon.com, it is much easier to find these gifts.  Here are some of my favorites: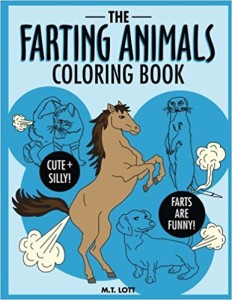 The Farting Animals Coloring Book.  This book is ri-dic-u-lous!  Imagine pictures of cute or magestic animals ripping farts as if it were nothing. Guaranteed laughs from this one. The same author has a Farting Magical Creatures Coloring Book, if that is more your aesthetic.   (Incidentally, both of these would make a great gift for kids.)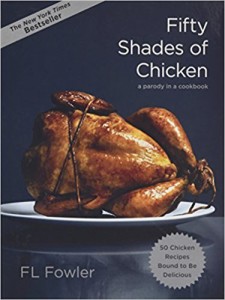 Fifty Shades of Chicken.  Remember the Fifty Shades of Grey juggernaut a few years ago?  Well, this is a parody cookbook where the chicken narrates as the chef ties it up or disciplines it prior to cooking it.  In-sane!  And, the book actually contains real recipes, so it has value beyond just a laugh.  (Also available:  Fifty Shades of Bacon.)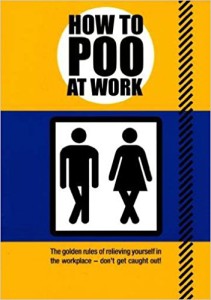 How to Poo at Work.  Okay, this one is targeted for the office white elephant party.  Going number 2 at work can be an ordeal.  Hiding the sound and the smell … yikes!  This book shows you how.  Cringeworthy.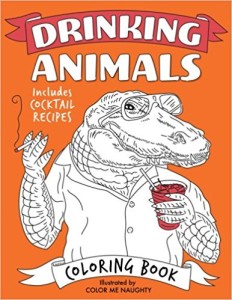 Drinking Animals Coloring Book.  This is a good one for any white elephant exchange where there are people who drink.  The animals are dressed in cool outfits and nearly every page has a cocktail recipe (only exceptions are an animal drinking beer and one drinking wine).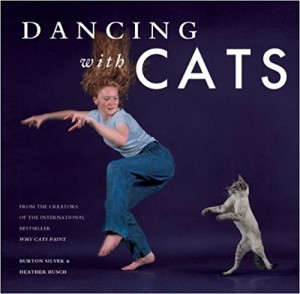 Dancing With Cats.  Just. Why. Tho?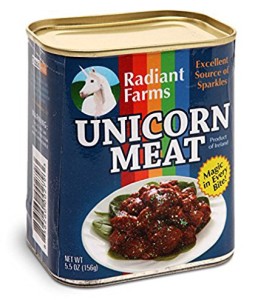 Unicorn Meat.  I am assuming this is not real unicorn meat, but you never know. Basically, this is a can of SPAM but with a cute label.  And filled with a horrific surprise….

Yodelling Pickle.  Yes, a green, plastic pickle that yodels. Probably one of the stupidest things I've ever seen or heard, which means that it may just be the ultimate white elephant gift.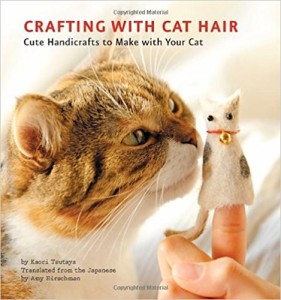 Crafting with Cat Hair.  The craziest thing about this gift is that the author was dead serious when she wrote it. How do I know? It was written in Japanese and translated into English AND the author maintains a blog on this topic.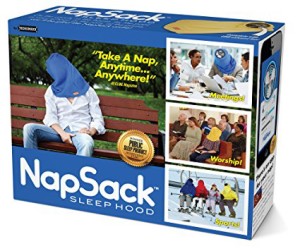 The Nap Sack.  Encourage the gift recipient to take a nap anytime, anywhere. (Who comes up with this stuff?) Actually, this is just an empty box into which you can put anything.  So, you can just give the box OR you can actually fill it with another white elephant gift! 2-for-1 baby!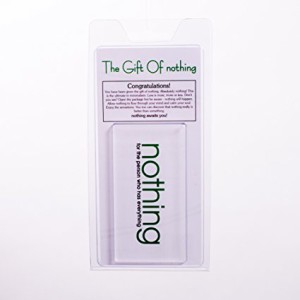 The Gift of Nothing.  Give this if you want to give the middle finger — metaphorically, of course — to the white elephant party.  The ultimate minimalist gift.
I hope this list has helped you find the perfect white elephant gift or, if not, has at least given you some ideas to help you on your way.
If you have any gift suggestions, please leave them in the comments below.
Thanks!
{ 0 comments }