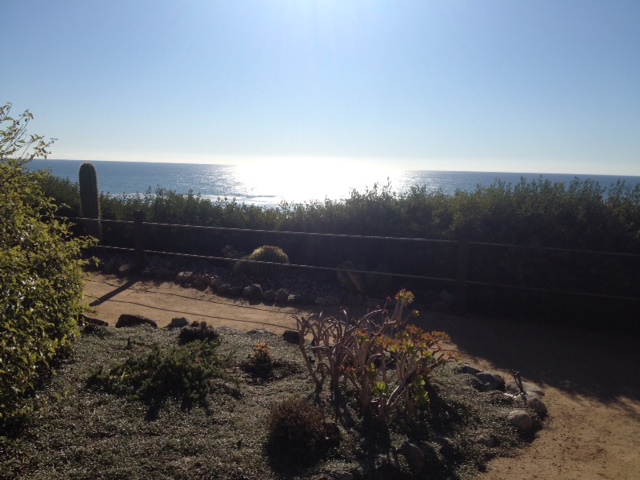 I am hard at work on the second book in the Kelly Johnson series.
It involves Yoga and murder.  If you have any familiarity with Encinitas, you know Yoga is huge here.
Alternative ideas have always been big in Encinitas.
Do you know that the HQ of the Self-Realization Fellowship is located on a cliff right above the world-renowned surf break called "Swami's"?
Well, it is.  (See photo above.)
The Self-Realization Fellowship has some pretty awesome meditation gardens that are open to the public.  If you ever visit Encinitas, be sure to check it out.  They are FREE.
Here is a picture of one portion of the gardens: